When the Xbox original was first released in 2001, itís controller was called "The Duke". Sadly, Microsofts creation ends up on the blacklist.
Because of the large size of The Duke, it wasnít long before Xbox players started complaining about aching hands and wrists. The combination of big size, hard-to-reach buttons and the stiffness of the L/R triggers wasnít exacly what you can call comfortable and the ridiculously big logo in the middle of the controller didnít really make it look very good either.
Microsoft listened to the critisism and so released the smaller and generally better Contoller S.
Rating
:
Style
3/10
The crude and cheap design didnít attract many buyers.
Functionality
1/10
Very few people could barely hold it properly. Playing
Xbox with The duke turned out to be self-torture.
Overall
2/10
Microsoftís
BIG
misstake.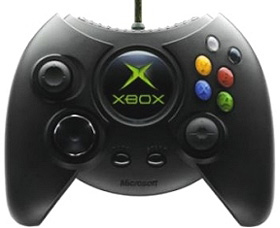 The Duke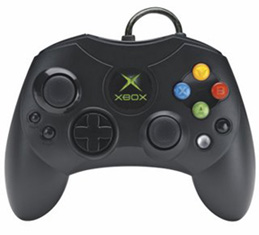 Controller S
~FlameDragon